The DigiBus is Ready!
The conversion of the bus from old stagecoach doubledecker to new state of the art digital lab is complete. Our DigiBus is ready to go…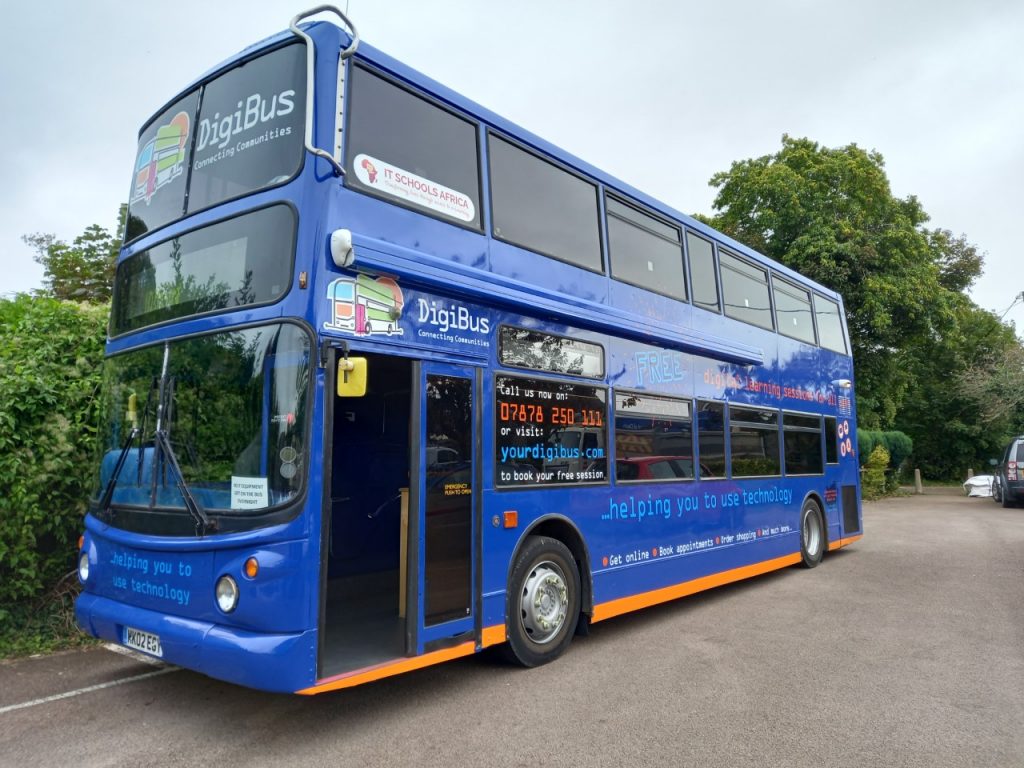 The conversion process took slightly longer than expected and was a very busy time for the team. Led by Oxford Specialist Coachbuilders we ensured that the DigiBus is as user friendly inside as possible. All the old furnishing and hand rails were stripped out, desks created and the flooring changed. A huge amount of effort also went into getting the right power system and electrics installed so that the bus can run on clean energy. With solar panels on the roof and large batteries to store power the bus is able to power all the tech inside without having to be constantly plugged in.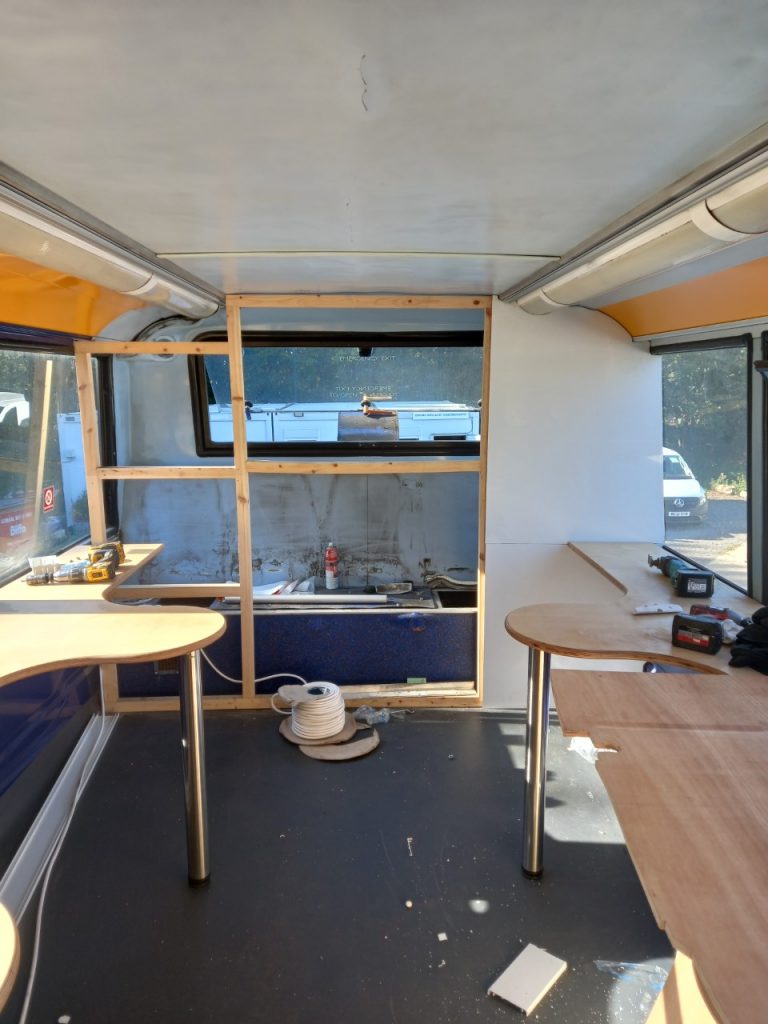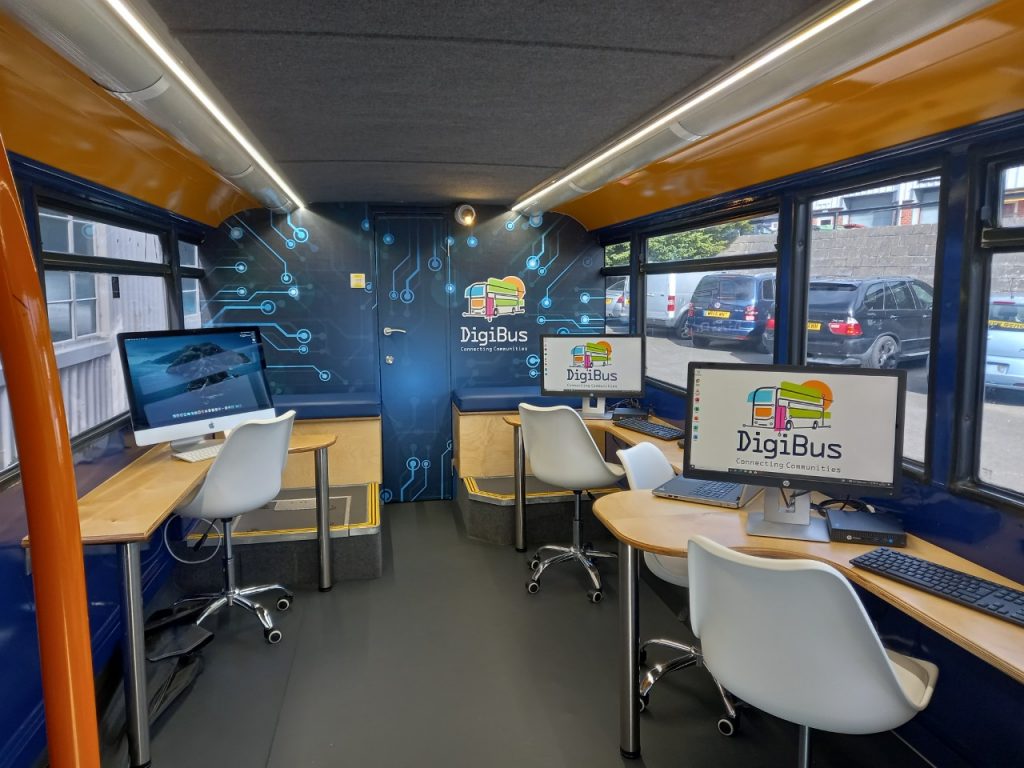 It was brilliant to see the bus transform into a beautiful digital lab. The new curvy desks and graphics certainly transformed it! We're now excited to get out on the road to a community near you, check our timetable for more details.